Dr. Rebecca Bosack, DDS and Dr. Joseph Powers, DMD - Orland Park Cosmetic Dentists
Dr. Rebecca Bosack and Dr. Joseph Powers are committed to providing excellence in dentistry, and stand out as leading dentists in Orland Park. The doctors use the latest in dentistry techniques to provide you with a beautiful and healthy smile. Additionally, Dr. Rebecca Bosack and Dr. Joseph Powers believe strongly in education to prevent oral health problems before they occur, and makes sure to keep patients fully informed about their dental health. Read more about Orland Park dentists Dr. Rebecca Bosack and Dr. Joseph Powers below.
How Dr. Becky and Dr. Joe met
6 years ago Dr. Becky and Dr. Joe met at Starbucks in Orland Park. Dr. Becky had just opened Bosack Dental and Dr. Joe was in undergrad getting ready to apply to Dental school. While home for Thanksgiving break, Dr. Joe was studying for his Dental Admission Test at Starbucks and Dr. Becky was meeting with a representative to buy supplies for her brand new office. Dr. Becky also just had her first son and brought him along for the meeting. While Dr. Becky was going into the Starbucks her stroller got caught at the door and Dr. Joe got up to help her. Dr. Becky ended up sitting next to Dr. Joe and noticed he was studying for the Dental Admission Test. It was no surprise they struck up a conversation based on the fact that Dr. Becky and Dr. Joe are very outgoing and talkative. Over the next few years, Dr. Joe shadowed Dr. Becky, furthering his experience in the dental field. At the same time, Bosack Dental was growing and becoming a success. When Dr. Joe was graduating dental school, he and Dr. Becky met (at the Starbucks where they met) and Dr. Becky offered Dr. Joe the opportunity to join in with Bosack Dental. It was fate!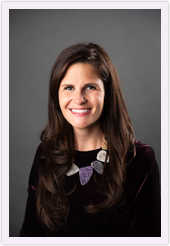 Rebecca Bosack, DDS
Dr. Becky Bosack traces her roots to the community in which she now practices. Growing up in Orland Park, she attended St. Michael School followed by Mother McAuley High School. Becky then went on to Saint Mary's College in Notre Dame, Indiana where she graduated with a bachelor's degree. She completed her academic education at Marquette University School of Dentistry, graduating in 2009 with a Doctor of Dental Surgery degree.
Dr. Bosack frequently attends continuing education courses to stay up-to-date with the latest dental procedures and technology. She enjoys integrating her skills into her state of the art dental practice. Becky is quite proud to follow the strong Bosack tradition in dentistry in this community. Her grandfather practiced general dentistry for 44 years and her dad currently practices oral surgery.
Becky is a member of the American Dental Association, Illinois State Dental Society, and the Chicago Dental Society. She looks forward to taking the time to meet you and help you achieve optimal dental health.
Dr. Bosack resides with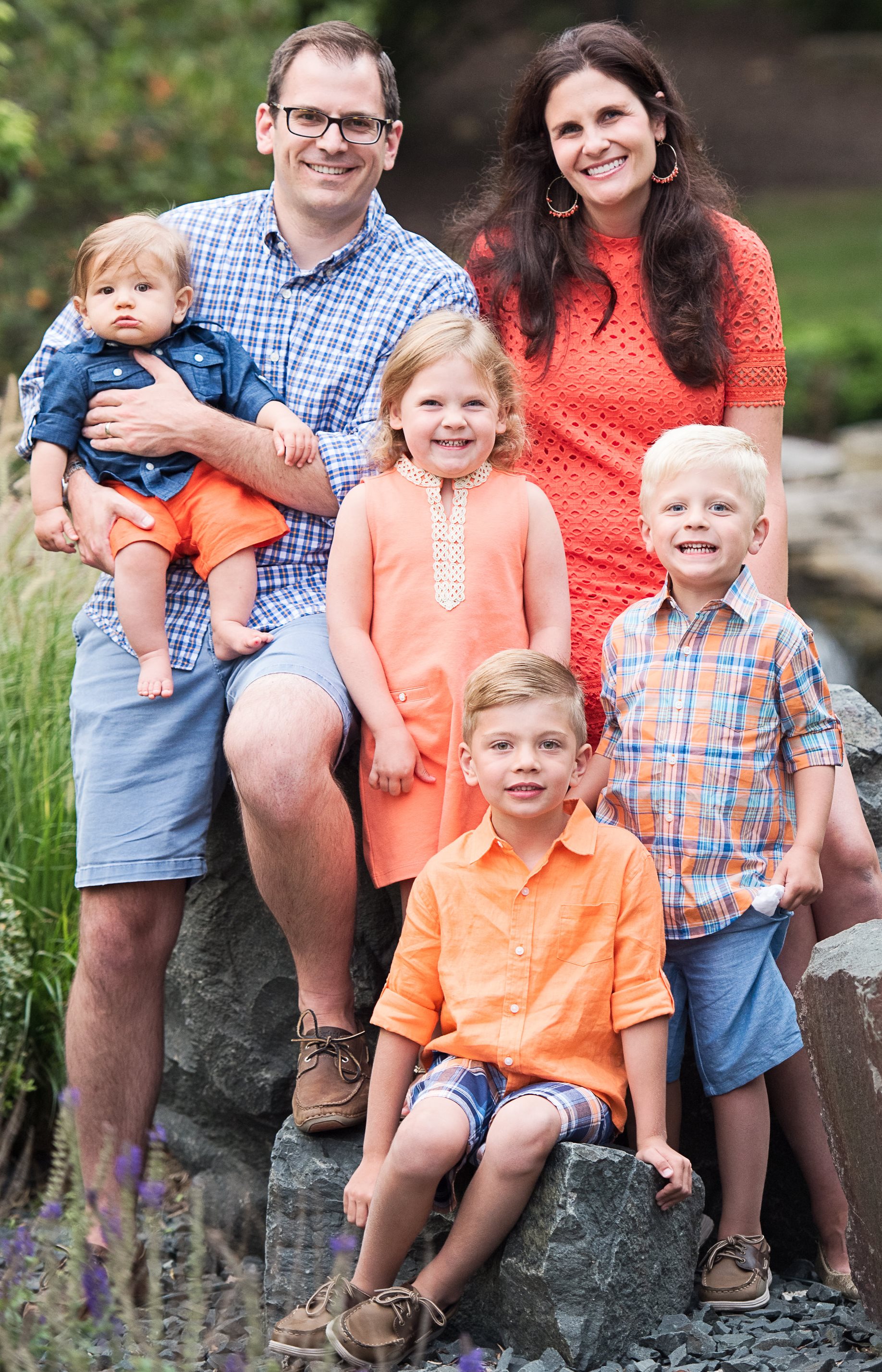 Kaufmann in Orland Park. They have four children:
Brian(6), Kevin(4), Katherine(4), and John(1).
Joseph Powers, DMD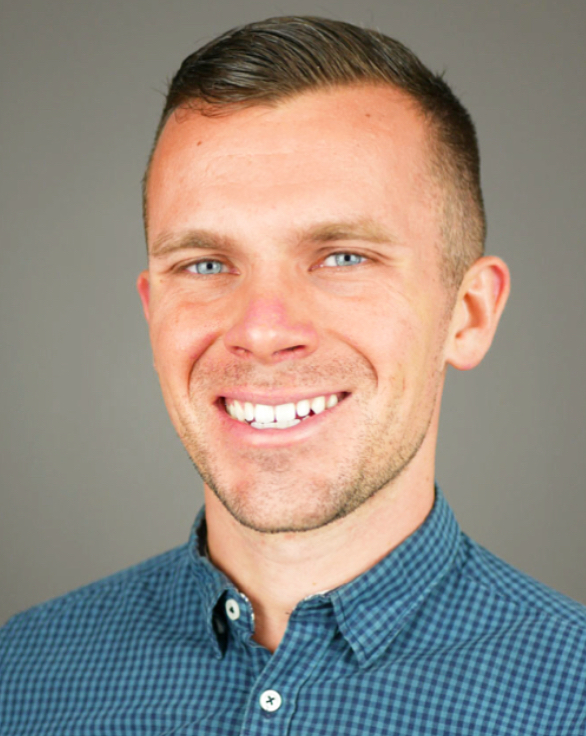 Dr. Joseph Powers joined Bosack Dental in June 2018. Growing up in Orland Park, Joe attended St. Michael School, Orland Jr. High, and graduated from Carl Sandburg High School.
Joe originally attended Illinois State University to become a science teacher. Joe quickly discovered how his passions for education, science, health, and even engineering would allow him to have a fulfilling career in Dentistry.
While at Illinois State University, Joe graduated Summa Cum Laude and received the Robert G Bone Scholarship – the highest academic award given to graduating seniors.
Joe then continued his education by attending the University of Illinois at Chicago (UIC) College of Dentistry. While at UIC, Joe served as his class president, helped in running an organization that provided free dental services to the homeless, and tutored younger dental students for the University. Joe graduated with his Doctor of Dental Medicine in May 2018.
Dr. Powers lives in Old Town, Chicago and enjoys biking, exploring the endless coffee shops in Chicago, Improv Theater, and spending time with his friends and family (especially his three nephews). While not at Bosack Dental, Dr. Powers also maintains a position as clinical instructor at UIC College of Dentistry.